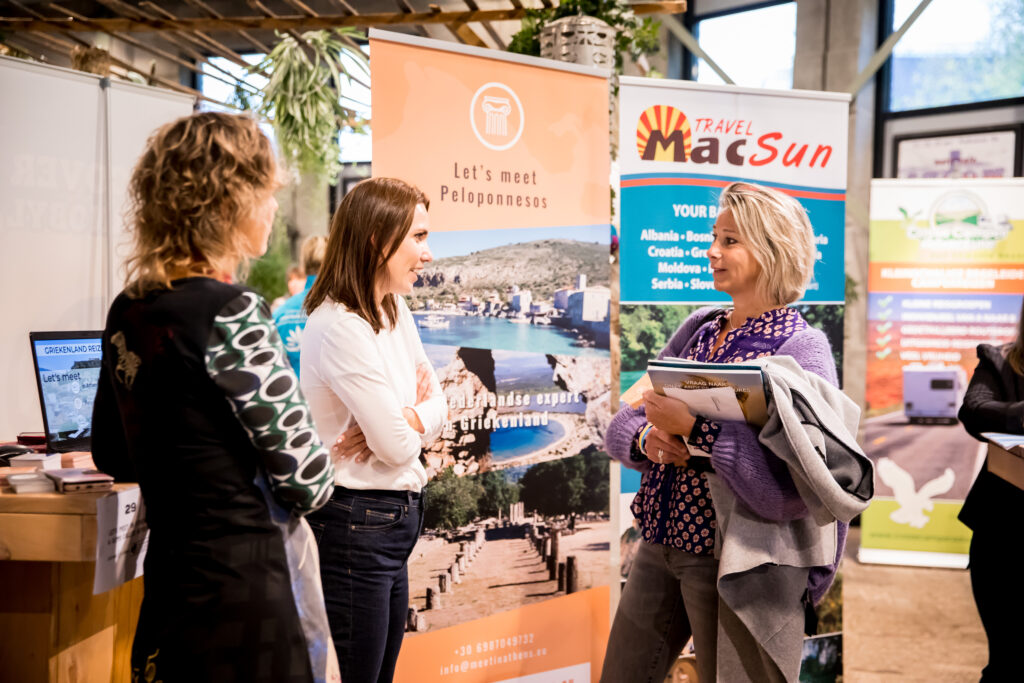 How will exhibiting at the event benefit me?
The event is an initiative from the only Business club of Travelagent in the Netherlands and Belgium.
We provide the perfect platform for national and international travel businesses and destinations to boost and elevate their potential. You probably wonder how can you achieve that simply by exhibiting at our event?
We enable you to:
Matchmaking you to Dutch and Belgian buyers  interested in your product/destination and reconnecting you with them to accelerate your recovery and be ready for 2023.
We will give you an excellent brand visibility among the biggest names in travel and introduce you to the crème de la crème of the Dutch travel trade 
(Re) discover how the Dutch market is reacting on the current market trends and how to implement them in your strategy
Uncover the new trends post pandemic that will play a crucial part in the direction of your business
Be different than your competition, show them you care – your presence gives you that leverag
The Reisprof Event had successfully held a live event in November 2021, focused on reconnecting, re-establishing those valuable business connections, and gaining insights on trends that will shape the future of travel in the Netherlands. We further held presentations and masterclasses tackling challenges to educate and inspire the entrepreneurial Travel professional
The  event facilitated an fantastic and inspiring exhibition floor. We had successfully accomplished our mission to reconnect, rebuild and inspire conversations within the the Dutch Travel trade.
However, as the travel industry reopens following COVID-19 closures, we are confident to finally welcome you again on the 8th of November 2022, in the beautiful city of The Hague.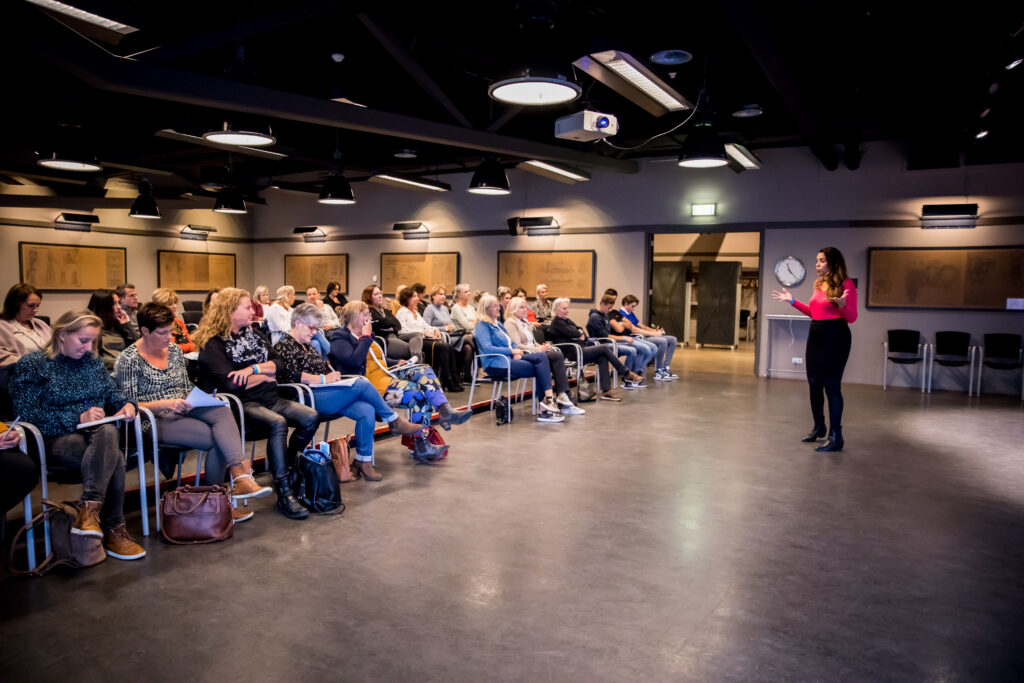 Ready to secure your space? Complete the application form and a member of the team will get right back to you.
Exhibition floor
The exhibition floor is well-arranged but also very attractively decorated in themes in which the stands are uniform and identical are constructed. Small and innovative is not snowed under in this way in comparison to the large and well established.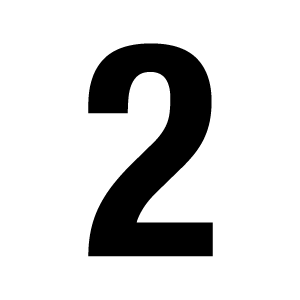 Inspiring
presentations
Inspire our visitors about your (travel) organization/company/product/service during a presentation or workshop. A wonderful opportunity to come into direct contact with the travel professionals.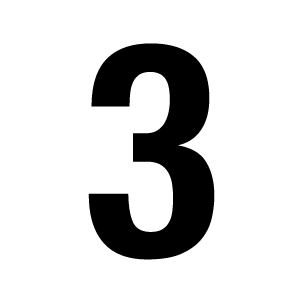 The visitor
The event is intended for the travel professional in the broadest sense of the word. ZRA's, travel agency employee, entrepreneurs medium and small tour operators,. Also event managers, management assistants who are international organizing events are very welcome.