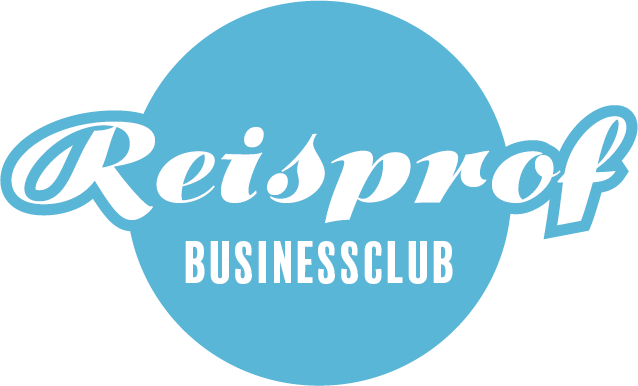 for whom?
For companies who offer tailor-made trips, specialized travel companies, DMC's and unique, exclusive travel products & organizations is this the perfect opportunity.

Create a stand that you and your team will man in and where you can showcase your travel brand the best way possible. Give your brand visibility among the biggest names by taking your own stand. Attract travel buyers and attendees from the Netherlands to meet and do business with you.
PRICE €1250,-
(early bird)



PRICE INCLUDES
- Spacious booth of at least 6m2 where you have space to showcase your brand
- High spacious table with two stools with room for laptop and brochures
- Room for a floorbanner
- Profile on our website (logo, description, link to website, photos, Youtube videos, social media and more)
- Use of Exhibitor service desk
- Parking for one car
- WIFI
- Water at the stand all day
- In booth presentation & experience possibilities
- Corporate member of the Business Club for Travel Professionals for one year
- Receipt of list of visitors
- Follow up & meeting opportunities within the Business Club and its members


After September 1, 2023 the price will be €1395,- excl VAT

Payment terms: A minimum of 25% of the deposit of the total cost has to be paid for the services contracted. The deposit is mandatory to hold the booking on confirm basis.


Price Excludes
- VAT
- lunch
- Electricity
Power can be arranged at an additional charge (220v power point costs +/- € 95.00 ex VAT, depending on the price of the exhibition location)


WHY?
Companies from the travel industry are among the best companies. After all, they have the privilege to create wonderful experiences and memories through travel.

However, having a beautiful company doesn't automatically equate to having widespread recognition. This is where action is necessary. By participating in our event, you not only increase your visibility, but also gain a valuable edge within the competitive travel industry. Networking with fellow professionals and showcasing your products and services will help you build important relationships and gain recognition in the industry.

We offer you a change to invest in a long term relationship with ambitious travel professionals. Meet, connect and inspire on our Travel Event and strengthen your relationship through a free year long membership of our Businessclub which provides lot of opportunities to follow-up, reconnect and build trust with the travel professionals.

So take advantage of this opportunity to showcase your beautiful company and establish yourself as a trusted and recognized player in the travel industry.
promotion
At our event, we believe in promoting your brand before, during, and after the event to ensure maximum exposure and long-term benefits. We understand that one-time, short-term promotion is not enough to truly establish your brand in the industry. That's why we offer a range of cost-effective sponsorship and advertising options that are tailored to meet your unique needs and goals. Our options are designed to maximize your brand exposure and generate interest in your products or services. Whether it's through pre-event marketing, on-site signage, or post-event follow-up, we will work with you to create a comprehensive and effective promotional plan. So take advantage of our promotional opportunities and let us help you establish a strong and lasting presence in the travel industry. Please ask for possibilities and information. Opportunities:

- Head sponsor for the event with a whole package of advantages to showcase you brand.

- Support your attendance with extra visuals on the event.

- Make use of the in booth presentations or experiences to attract visitors and interact easlily (see below)

- Create brand awareness through sponsoring the bubbles or bites during the networking reception (the bubbles/bites are offered by…….)

- Promote your brand with business related experiences on the event and in the businessclub De Reisprof Lounge

- Take part in the foodtour.

- Sponsoring an unique and high quality product for the goodiebag buffet, a sustainable option for the normal goodiebags

- A give-away for the tombola. For a selection of the give-aways an inbooth tombola is an option to attract visitors to your stand.

All sponshorships will gain special social media presence on our social media accounts.
IN BOOTH PRESENTATION
We are excited to announce that this year, we are offering the opportunity for in-booth presentations at our event. This is a chance for you to showcase your products, services or destination in a more intimate and interactive setting.
For more information on how to participate in an in-booth presentation, please reach out to our event team. We are happy to provide you with all the details and answer any questions you may have. Don't miss out on this exciting opportunity to connect with industry professionals and showcase what makes your brand unique.
IN BOOTH experiences
This year we encourage you to think about a special, business related, experience in the stand. We do not offer experiences only to make the event unique, but also to connect more easily with the visitors. Contact our eventteam if you need inspiration for your unique experience. We are happy to inspire and help you, or even organize your tailor-made experience
EXTRA's
- (Destination) Talk in a special talk area for additional charges (to be discussed with and approved by your accountmanager)
Are you interested to partipate, book yourself a call with our team for more updated information and to discuss opportunities. There is more possible than you think.